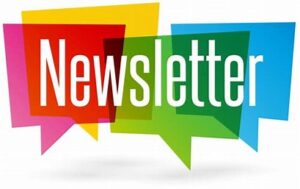 We had a very busy summer! Catch up with all the news here!
SCHOOL
We hope everyone has settled back into the school routine. All SET's and parents should be meeting before the Mid Term break to discuss your childs SSP/SSPP for the school year. If you or the school needs guidance with this please email info@feach.ie.
We have over 400 teachers and SNAs on our mailing list, who are willing and ready to support our children! It really is uplifting to know the schools are invested once they have been given the right tools and information on how best to help our children.
PEER TO PEER SUPPORT GROUP
Aoife Kearney continues to run our Parent Peer to Peer support group. This meets on-line on the second Thursday every month. The format will be a little different this year. Register your interest with Fighting Blindness by the previous Monday and they will send on a link. Contact aoife.kearney@feach.ie for any questions and email insightgroups@fightingblindness.ie to book your place.
Oct 12th – Nov 9th – Dec 14th – Jan 11th – Feb 8th
ADVOCACY
In September we printed an open letter from a parent, sharing her frustration with her daughter not receiving her digital or large print school books. We are working closely with Reading Services to try and resolve the issue.
NEWS
We've had a very busy couple of months.
ISLA – We attended the annual ILSA (Irish Learning Support Association) Conference in Carlow where 270 SET's attended. ILSA represents Special Education Teachers. Their members are drawn from both primary and second level sectors. We met so many new teachers and told them about Féach. They were really interested in our guides.
ICO – The Irish College of Ophthalmologists has had many interactions with Féach in the last year regarding patient/parent support and we have been delighted to help with informing their members and assisting future graduates. We attended their conference "Eye Care in Focus" with a strong theme of patient and family wellbeing after diagnosis.
Edmund Rice College – We were invited with IWA and Down Syndrome Ireland to meet the first years and speak with them about disability, equality & inclusion. We met with 3 groups of 60 students. They had loads of great questions and really seemed to grasp the day-to-day difficulties a student with VI might face.
FAMILY DAY
September 23rd Portlaoise, what a fabulous turn out this year. 100 guests, 6 exhibitors & 3 junior tech warriors! We held a more informal day this year with a storyteller for the children & an AMA (Ask Me Anything) for parents. It was a lovely day and great to meet so many new families and catch up with familiar faces. Really good feedback from service providers and parents.
DIGITAL AGE GUIDES
We have launched our updated guides in digital form – email info@feach.ie for a copy
0-3 years
3-6 years
6-9 years
MICRO:BIT CODING
Some of our younger members (8-12yo) had sessions with Emilie Giles and Declan Meenagh, learning how to code. This project started last summer with a mix of ages and levels of vision. We met Emilie in person during the summer with some of her adult students too. Young and old worked together to make a simple VI accessible game!
WHAT DO YOU NEED?
Let us know how we can improve our service.